Today's books
My day
11:45am
I didn't post yesterday because I barely read a page all day; town was absolutely crazy, so I spent most of the day running around like a headless chicken! I think this is the first full weekend where people have been able to get out and about after all that snow. I basically just sat playing on the internet and drinking hot chocolate by the bucket because my throat felt like I'd swallowed a teaspoon of sand. You know, where it doesn't
hurt
exactly, but it's all scratchy. Really good on a shop counter of a weekend, oops! At least I'm not squeaking like I was on Friday; I kept startling people when I got too enthusiastic and my voice suddenly came out like I was auditioning for the next Chipmunk movie... :P
I started the day with my headache book instead of Harry Potter this morning. You know those mornings where you've slept really badly a couple of nights in a row, and you just can't be BOTHERED with a 'real' book? Yeah, that. I think it's actually going to be pretty comprehensive to read - so far it's pulling together everything I've read online, only with less waffle and some extra points - so I'm thinking I might spend some of today making a few notes. Anything that might come in handy once the book's gone back to the library! It'll give me something to do at those moments when the shop's too lively to read...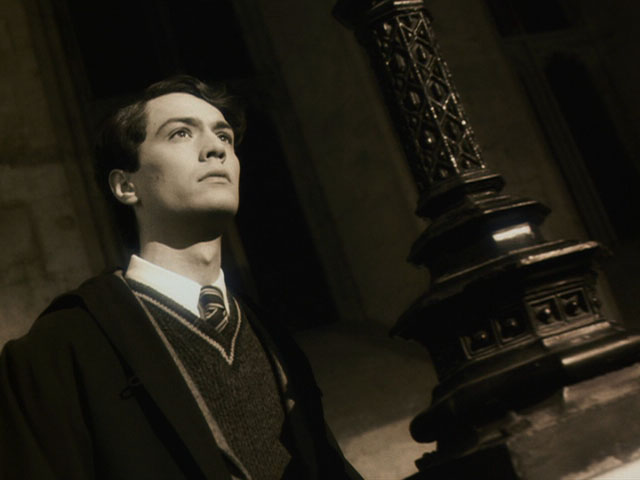 7:30pm
For once, I've done exactly what I said I was going to do! The shop was busy
enough,
but not as crazy as yesterday, so I managed to spend a little time making a couple of pages' worth of notes from the headache/migraine book - mostly stuff on common triggers and warning signs. I'm thinking of making a kind of list that I can retrospectively tick off the next few times I get a migraine, see if I can spot any kind of patterns so I know what to look for in future. It's not such an enormous issue if I'm on a day off, because at least I can hibernate and try to wait it out, but when I'm working, or know I've got to be back at work within six hours (like last time when it was during the night) it's just a pain. It's not like I can call in sick, not when it's my own shop! :(
On a less medical note, I've also read a few more pages of
Harry Potter,
over a plate of my stepdad's homemade bacon, mushroom and pea risotto this evening. I'm almost at the 'follow the spiders' part now - the diary has been found, and Tom 'Devious Bastard' Riddle has shown Harry his goody two-shoes memory, and all that jazz. This is definitely the moment in the book where Ginny becomes the obvious culprit, which surprised me. This reread is really driving home to me how much my memory of these stories is rooted in the films rather than the books. I've seen the first three a whole lot more than I've read them, so there are these little game-changing moments in the books that I don't remember at all! Oh, and speaking of Ginny...
"His eyes are as green as a fresh-pickled toad..."
Je-sus. Never mind Fred and George, even I'd have had a field day with that one! *snorts gleefully*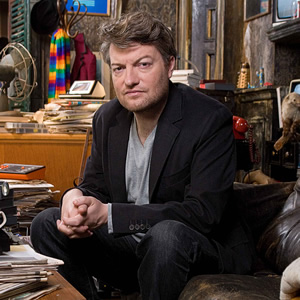 5 Reasons Why I Love Charlie Brooker
1. His annual New Year round-up of notable current and cultural events is one of the highlights of my TV year. Every winter I get to sit down for an hour of hilariously juxtaposed telly footage and devastatingly pithy commentary, crying with laughter and feeling immense gratitude that someone's finally saying what we were all thinking.
2. He wrote
this article
condemning Jan Moir and the Daily Fail following her disgusting gay-bashing editorial in the immediate aftermath of Stephen Gately's death. In my opinion he should possibly be given a medal for services to mankind.
3. Like me, Charlie is emetophobic, which means that he didn't get 'legitimately drunk' until he was in his mid-20s; I've NEVER been beyond unpleasantly tipsy and when I tell people this I often get stared at as if I've just said "Ah yes, I DO have an extra head that only grows on weekends." It also means that he intrinsically understands the importance of things like Avoiding All School-Aged Children In Winter, because they are little walking norovirus distribution centres. Good man.
4. Two more articles for you. In
this one
, from April 2011, he writes about shop snobs - people who go into restaurants and shops and treat the people working there like scum just because they're on the other side of the counter. I heartily concur with pretty much everything he says, from my own observations, although I don't think his Bernard Black-esque suggested response tactics would go down very well with the retirees of Derbyshire. Still, another medal right there, I reckon...
5. And lastly, there's
this article
, about our compulsive drive to buy box sets and movies and books that far outstrip the amount of time - and willpower, and desire - we have to actually consume them. He talks about going on a 'cultural diet', and how Back In The Day, before we had endless choice, we could enjoy our books/movies/songs without the weight of every other book/movie/song ever created hanging over our heads. Ring any bells?
If you like Brooker's style, there's a full list of his articles (with links)
here
, which I've been perusing between customers over the last few days, and he also has several published collections, including
Screen Burn, The Hell of it All, and I Can Make You Hate. Love him. :)