What I've been reading this weekend
Saturday
I've just realised that this will be another weekend-long mini-reading journal, because tomorrow
A
Winter's Respite Read-a-Thon
starts, woohoo! Unlike
Bout of Books
, where each day had its own update post because of all the challenges and extras, this read-a-thon will just have the one mega-post for the week. So... essentially it'll be almost
exactly
like these reading journals, only instead of posting all at once at the end I'll be posting it on Monday and then updating it as I go! It'll aaaaall make sense when we get there, honest.
So, today I sat with a glazed expression on my face eating breakfast, then we trudged carefully down the snowy hill to the car, and went to work. Four hours later, having made exactly £12.85 and having barely seen a soul, we called it a day (along with several other shops in town, it seems) and caught the bus back to our village. I couldn't take my eyes off the pretty little kooky redhead at the bus stop who was somehow managing to read a James Rollins paperback despite the cold; meanwhile, MY fingers had reached that level of cold burn that feels like you've had your hands stuck in a freezer for an hour.
Anyway, when I got home I started reading
Harry Potter and the Philosopher's Stone,
whiling away a couple of hours in Little Whinging, before FINALLY watching the last episode of season 2 of
Homeland.
Which was amazing, of course. I LOVE Brody and Carrie together. And THEN... what the hell have I been doing this evening? Time disappears very quickly if you're not careful. Let that be this weekend's lesson to you.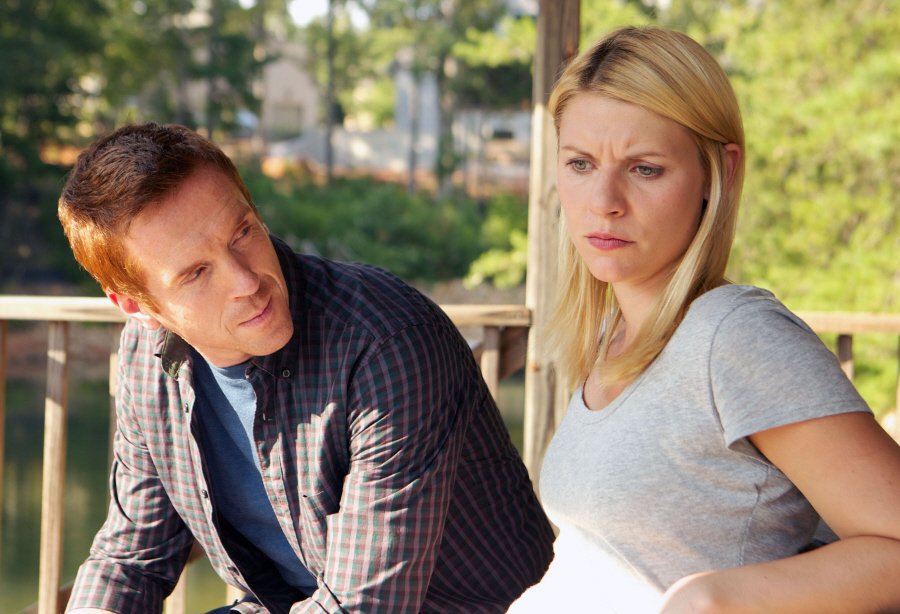 Sunday
And so to Sunday! Today my STUPID WORK ETHIC kicked in again and I YET AGAIN insisted that we go to work. So Mum and I got all wrapped up and trudged off down the ice slick that is our hill, and drove into town, where we sat for two and a half hours in a cold empty shop before giving up for the second time in two days. In the hours we were open I saw four people, in two groups, neither of which stayed for longer than five minutes. Needless to say, nobody bought anything. So we poddled off to the Co-op for 'there may be more snow tonight' supplies and came home!
I'd planned to spend the afternoon going back to
Jane Eyre,
but what I ACTUALLY did was spend 45 minutes watching a hungry fox trotting round and round the chicken coop perimeter fence, before she finally gave up and wandered up towards the window. I managed to get this gorgeous shot of her before she veered off across the field - isn't she beautiful? When she'd gone (temporarily, as it turns out - she was around half the afternoon!) I sat and ate an early dinner and watched
8 out of 10 Cats
because, y'know, Jon Richardson... and then I read
Harry Potter
instead. It's just so easy to get lost in Rowling's world, and it's a much simpler read than
Jane Eyre,
obviously, which is quite pleasant when you're a bit sleepy.
I'll try and actually say more about the reading experience over the read-a-thon ahead, I promise. This has been a properly lame reading journal, mostly because I've been concentrating too much on things like Whether It Is Snowing and Whether
Homeland
's About To Disappear Off 4oD, and not enough on books and saying proper things about them. I'll try harder next week. Now, if you'll excuse me, I'm starving and I think I feel a
Gilmore Girls
hour coming on before bed. I have no idea whether we'll be Nanook of the North-ing it into town again tomorrow so I'd rather get to bed nice and early just in case!
How's your weekend been? Have you been snowed in - and have you used this time to curl up indoors with a good book like a normal sane person?